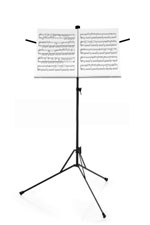 Speedy Beers teaches violin and guitar in Lehi, Utah. He has been teaching music for many instruments for over fifty years and has taught many professional musicians. He is a very patient teacher with excellent teaching and communication skills, and caters to student's needs at all levels. Whether you're a beginner with no experience at all, an experienced player who would like to move up to a higher level of playing, or a parent looking for a good guitar teacher for their child, Speedy can help. You can read more about Speedy or contact him for information, scheduling your lessons, or to discuss your needs.
Speedy Beers - Violin and Guitar Lessons
722 W Horizon Dr.
Lehi, UT 84043
Phone: (801) 558-7094
Please leave a message
Testimonials
"My son has been taking lessons with Speedy Beers for 5 years now. My son isn't a fan of practicing but likes his violin lessons and looks forward to them. I appreciate how he got my son ready for his auditions to the Civic Youth Orchestra both for the primary group and for intermediate group.
Thanks to Speedy, my son is learning the Suzuki method well."
Cynthia M.
"We have greatly benefited from choosing Speedy as he has taught our daughter with compassion & great wisdom how to succeed at and have the confidence to play her guitar. She is enthusiastic about going to guitar lessons & enjoys her instructor. What more could you ask for?"
Katie L.
"My daughter just started guitar lessons and she picked up chords very quickly. Speedy is amazingly patient and starts the guitar lesson very simple so his student is not intimidated by the instrument. My daughter says he teaches her so much and he is so nice. He is very patient and passionate about the music. She had learned a lot in a very short amount of time. We are very happy and she always looks forward to her guitar lesson."
Mary H.